trusted local surrey beauty salon
Welcome to
Mou Jam Beauty
We provide all your beauty needs, cosmetics & personal care services.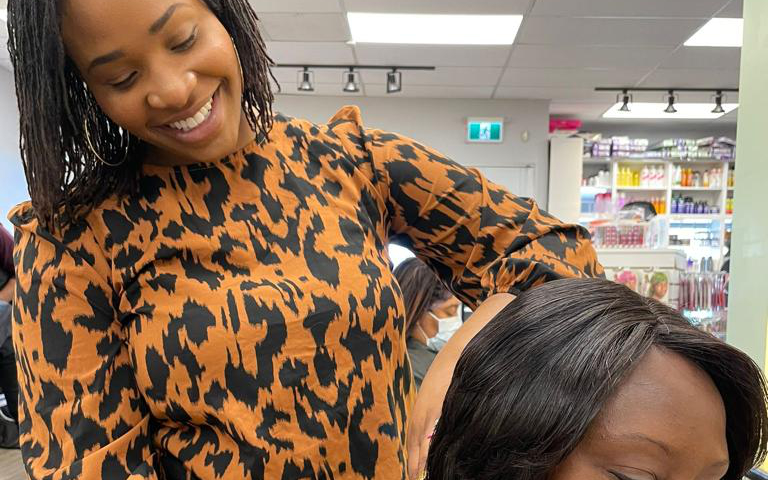 Beauty Refinement Starts Here
Get to know what Mou Jam Beauty can help your styling needs
We know you want great results. We have professional stylists that suits your needs, but we are also quite busy at times. Book ahead to skip the lineup.
Check out our online store for hair care products & accessories.
We do only the best haircut and styling at Mou Jam. Check out our beautiful gallery to showcase what our stylists can do.
See what our clients have to say on all review platforms! Got your hair done at our store location? Leave a review too!
Excellent haircuts, great service and welcoming vibe. Definitely wouldn't even think of going somewhere else.
It's not easy finding a salon that car for Black hair, but Mou Jam is easily the best in the lower mainland. I highly recommend them!
Nadia Stewart
Google Maps Review
This hair salon has a variety of services for both women and men.  Mostly cater to black people but all are welcome.  Upon entering they have the barbershop to the left.  Hair braiding, weaves usually take place in the center.